Alumni Update
Click here to add/modify your entry in the alumni list.
Focus - RSK Latest News
RSK releated Web Site
Offical RSK School website

Offical RSK School Facebook website

RSK School Twitter

RSK Alumni Facebook
Another RSK Facebook site
Another RSK Facebook site
RSK OSCAR Facebook
Another OSCAR Facebook
OSCAR 13 Facebook
My Alma Mater by Sumy Sunil
OSA RSK OSCAR 2016 Theme Song Video
Paradise - RSK OSCAR 2014 Theme Song
RSK School Song - from YouTube
New RSK School Song - from YouTube
RSK School Song -YouTube
Mr. Lloyd Gonsalvez RSK Message to the Youth
RSK Class of 96 Tribute -YouTube
1971 Event [Powerpoint file 1.5MB]
RSK School rare photos 1966 to 1971
RSK Wikipedia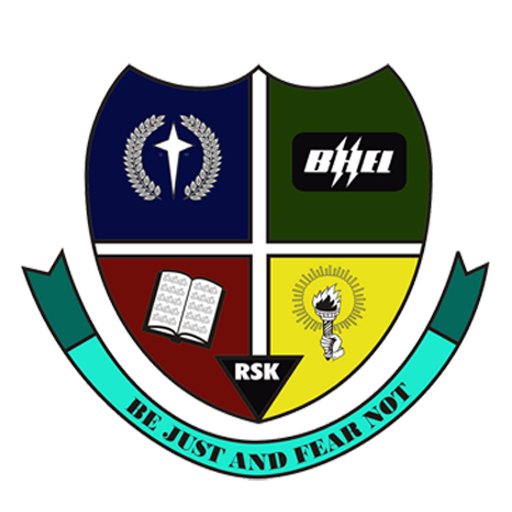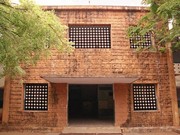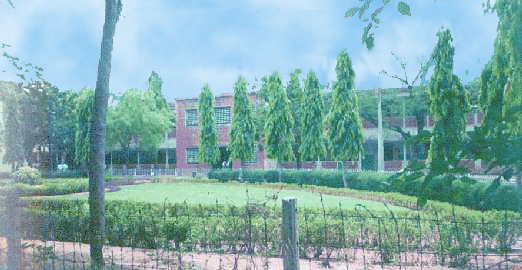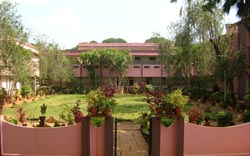 R.S.Krishnan Higher Secondary School
Kailasapuram Township, Trichy 620 014. Tamil Nadu, India.
www.rsk.edu.in
rskschooltrichy@yahoo.in
New official RSK School website www.rsk.edu.in

Be Just and Fear Not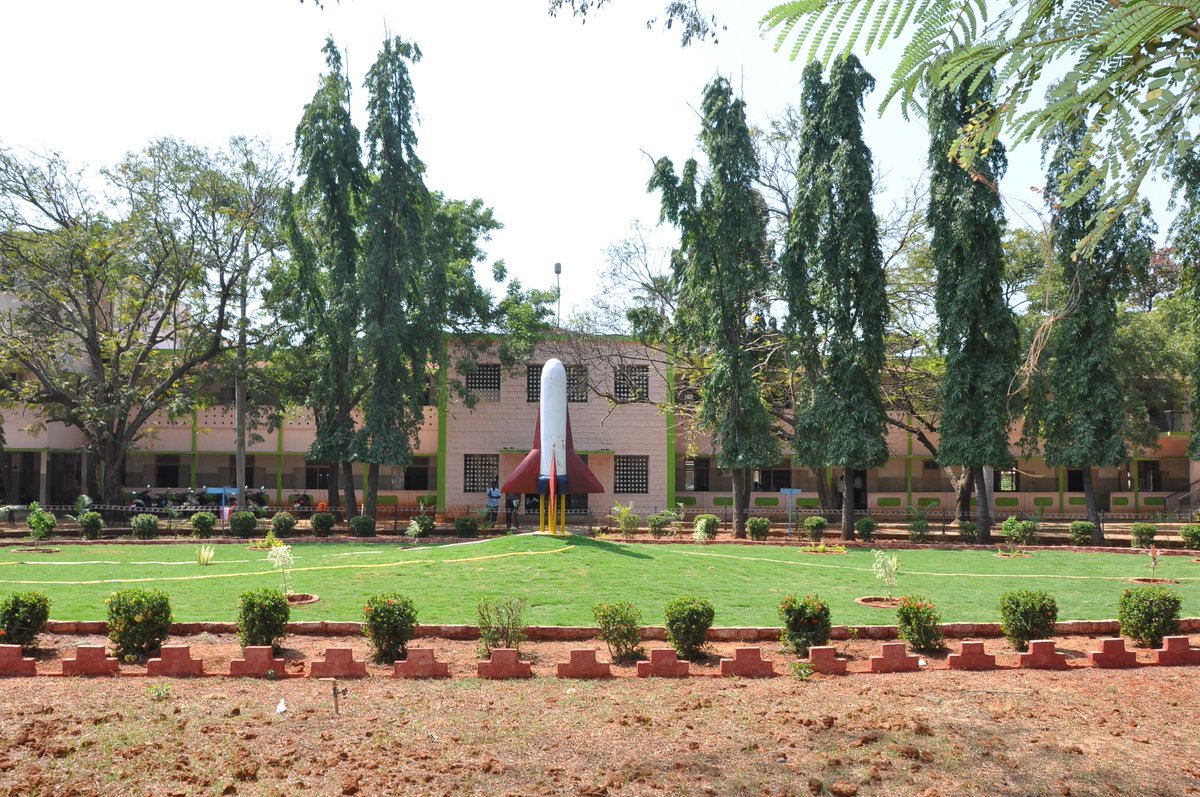 The RSK Higher Secondary School, located in the premises of BHEL Township, 14 Kms to the east of Tiruchirapalli, in Tamil Nadu, India is the subject of this page. Founded in 1964 as a coeducation school by the BHEL as a means for providing quality education for the children of the company's employees; subsequently, the school opened to students not connected to the BHEL. It was known as Boiler Plant Higher Secondary School. The school was named R.S. Krishnan Higher Secondary School in 1968 after the death of the distuinguished R.S. Krishnan, then Executive Director of the BHEL, India's premier Heavy Electricals company, it is being run by the Monfort Brothers of St. Gabriel of Paris until 2006, when the non-profit foundation headquartered in Singapore Global Indian Education Foundation took over the management of the school. RSK was under their preview for five academic years. After this KKR's Gowtham Educational Institutions, Hyderabad took over the management from 2011 and runs it successfully till date.
RSK is a school of national reckoning. Nearly 5000 students school in this wonderful institution with more than 150 staff members. It lays spread across three different campuses - the B, A and E sector. Of these, the B sector campus is the largest and houses the "main" school.

Primary School 'C' Sector : Std.II to Std.V
Primary School 'A' Sector : K.G.I to Std.I
Primary School 'B' Sector : K.G.I to Std.I
Primary School 'K' Sector : K.G.I to K.G.II
The Junior School in B Sector - classes VI through VIII, Sections A through F
The Main School in B Sector - Classes IX to XII
Administrator : Dr.E. Pappan
Principal : Mr. M. Santhakumar
Vice Principal : Mrs. A. Arokia Mary
Vice Principal : Mr. C. Jayaraj
Co-ordinator (Jr.School): Mrs. S. Matharasi
Headmistress (C - Sector) : Mrs. Celine Rajaiah
Co-ordinator (B - Sector): Mrs. Geraldine Joseph
Co-ordinator (A - Sector) : Mrs. Julie Ann Akers
Co-ordinator (K - Sector) : Mrs V. Nagammai

RSK follows the syllabus of the Central Board Of Secondary Education (Delhi syllabus), with the Tamil Nadu Board of Secondary Education syllabus as an alternative for classes 11 and 12. The CBSE syllabus was exclusive in RSK's classes until 2000, after which due to public demand and the trends in the courses admissions in Tamil Nadu introduced State Board as an alternate syllabus for classes 11th and 12th.

The school has a strong alumni network and an association called the Old Students' Association, which organises the biennial cultural festival OSCAR (Old Students' Celebration At RSK). There is also a very active parent-teacher association.

The School excels in several sporting and cultural activities. In football, in the under-16 category, they have won various titles including the district title. It also has a long list of cultural titles that has been backed continuously down the years. Students from R.S.K have been consistently selected for top engineering colleges across the country including the Indian Institutes of Technology and National Institutes of Technology. The school highlights ample lot of students, who, over the years, have excelled in their CBSE and Tamil Nadu State Board terminal examinations. Students from R.S.K have emerged to be respected officials and educationalists in the society.

If you are an RSKite, please get your name listed in the alumni page. Click here to begin adding your name and allied details to the page. Also sign up to recieve emails from the egroup rskalumni (which has the role described in the FAQ page).You can also contribute a great deal to this page by spreading word about it around. Get as many RSKites as possible to get listed in this page.
RSK Mailing List
RSKalumni Universal - contact all the rsk alumni using this group email.
Another RSKalumni - contact all the rsk alumni using this group email.
Individual Batch Mailing List
1983, 1986, 1986 New 1987, 1988, 1989, 1990, 1991, 1992, 1993, 1993 12B, 1994, 1995, 1995 10 F batch , 1995 commerce group, 1996, 1997, 1997 12D, 1998, 1998 Rskgroup, 10 D 1998 batch, 10 F 1998 batch, 1999, 10th std B sec in the year 1998-1999, 10th std E sec in the year 1998-1999, 2000 commerce group, 2001, 2003 12D, 2004, 2004 E section, 2005, RSK Mentor, and rsk students living in Chennai
Banyan Tree
It is not about going back to school, or to the alma mater, for the thousands of alumni of this bastion of education. It is all about going back to what RSKites have come to identify as 'Home' over the years – the iconic and legendary Banyan Tree that towers over the mammoth campus. One topic that can easily make the old and the new generations of RSK hit off well between them despite there being decades of age difference is anecdotes from and of the Banyan Tree. Stories abound of how great ideas were born under the cool and soothing shades of the Banyan. Hundreds of achievements have been felicitated, thousands of Reunions held, lakhs of failures soothed and crores of moments have become memories under the shades of the venerated Banyan.

During OSCAR (the Interschool Cultural Extravaganza and Reunion organised by the OSA), it is a sight indeed to see the number of alumni from batches that passed out before the 2000s queueing up at the place where their thoughts are firmly rooted; touching the tree ever so gently to feel a connect back to the good old days, taking pictures of it and with it, talking to it, and wishing time had just stood still. Legend has it of alumni who used to stay in the School Hostel taking back with them fistsful of soil from here. One alumnus is reported to have sprinkled the soil he took from here over the foundation of the School he has built, and one other keeps a small packet with the bark of the tree in his prayer room. The Campus has quite a few Conference Halls, one Open-Air Stage overlooking the huge Playground, and one with better staging facilities in the Primary School campus right across the road. Yet, everyone insists that the one stage that counts is the one under the shade of the Banyan Tree. All events big and small – School assemblies, Farewell and Get-togethers, and special programmes for Christmas, Children's Day, Teachers' Day, and so on – are held here. The OSA would rather spend a fortune and set up a stage around the Banyan rather than use the ones already available. "The Banyan Tree has a character around it. It has a personality. It lives and breathes with us. The other places are all inanimate. They do not encapsulate the gamut of emotions and myriad feelings we otherwise feel when we think of assembling under the Tree here,says one of the Organisers behind last year's OSCAR.

It is true, after all. A visit to the Library, the Chemistry Lab, the Lecture Hall or to the more recent Montfort Hall does not elicit the same level of enthusiasm as does a visit to this bastion. No one really remembers when the Tree was planted. On a casual chat with some alumni from the batch of the 1970s (the school was established in 1964), they said that they always remembered the tree as it stands now, and none recalls seeing it as a sapling or as a slender plant. Some say that perhaps the School grew around the Tree, and not vice versa. One look at the gigantic tree, and you feel it could probably be true. Its canopy provides home to at least a thousand avian families, and under its roots are benches the students use during lunch. It provides a calm venue for students rehearsing for various competitions and also for students who sit in a corner learning the lessons of the day or reading a book as they wait for their rides back home after class. Teachers group in one corner as they valuate answer sheets or test note books. Over weekends, karate and NCC sessions are held, while in one corner children play with their footballs and so on. The Tree is truly the heart, soul and breath around which life in the campus revolves. For alumni from the 1980s and early 1990s, the Banyan brings memories: of classes being held under its branches; of Brother Vincent And Cissy Miss (the Music Teacher) getting ready the choir for the day's songs; of Soosai Michael Sir's impromptu quiz programmes. of Brother Augustine, much like the other stalwarts before him, standing like a Commander atop a fort lording over the day's activities; of Joseph Sir and Veeraiyyan Sir (the PT Teachers) checking students' uniforms and the polish on the shoes and how non-compliance was dealt with.

The students of the Primary Schools and the Junior School would feel a thrill that was not matched by any other when they had to assemble under the Banyan for a special programme – it made them feel one with the bigger boys and girls. It was amusing, looking at the Senior, tall and lanky boys and girls from the XI and XII standard looking down at these Primary school students who were barely taller than their knees. But then, at this citadel, just being there meant one was grown up and a big boy or girl. About a decade back, due to a heavy downpour, the tree was badly hit by lightning and a part of it fell off. There was collective mourning at whether the tree had started seeing its twilight days. The Management of the time set up support arrangements for the tree to stand on. Prayers were made. Frantic emails started going around in the Alumni Email Distribution lists. A small sapling was planted in the place where the tree had fallen off. Parts of the tree that were considered dangerous were cut off. And, as though a miracle, the tree started showing signs of life all over again. People could breathe easy. The support structures soon came off as well. All was once again well with the world. As the Golden Jubilee of the School arrives a couple of years from now, there will be as much a celebration of the Banyan Tree as there would be of the school's 50 years. Thousands of alumni from all corners of the World will congregate at School to reconnect, to relive and to rejuvenate. And will wait for the grand finale and flourish as they reiterate they're all part of the RSK family with the School Song. - from RSKSchool user 2011 wikipedia.
Alumni list by the year
Year you graduated or would have from RSK
School Song Lyrics:
A Nation's strength lies in its youth
We've heard the wise men say.
And youth must be well disciplined
In study and at play.
'Tis here,within these walls we learn
What sages taught of old
And walk in footsteps left behind
By Bharat's heroes bold.
Let's sing with joy together
In voices loud and clear
We love our Alma Mater
The school to us so dear.
The Green and White forever
Our colours and our pride
"Be just and fear not ever"
Our motto and our guide.
No obstacles can be too big
No task that can't be done
When mind and heart unite to work
All battles can be won.
For Live's great battles we'er equipped
Win victories we must
With justice and with courage
In God implicit trust.